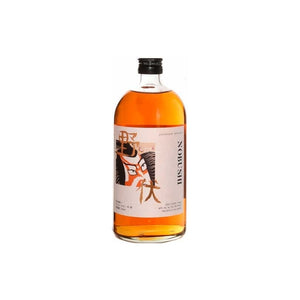 El Nobushi whiskey It is made by mixing whiskeys from the areas of Miyagi y Nagano, which are subsequently aged in American oak barrels for 3 to 4 years, achieving a balanced whiskey, velvety.
The NOBUSH They are an order of elite warriors descended from samurai during the feudal era, who have preserved the teachings and wisdom that have been passed down from generation to generation.
View: Golden amber color. On the nose: Floral aromas and fresh fruit, spicy, with a slight touch of wood. In the mouth: Fruity, slightly spicy, with notes of caramel and vanilla. Long finish.
Bot. 70cl. Alcoholic graduation 40º