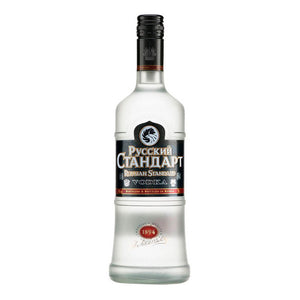 Color:

Russian Standard

it is colorless.
Smell: Elegant and exquisite aromas of anise and vanilla with fresh citrus notes on the intense aroma of grain.
Flavor: In the mouth, its elegant texture stands out, slightly creamy with a balance of flavors of anise, vanilla, citrus, cereal and a note of pepper; has a long creamy finish.
ALCOHOL DEGREE: 40% Vol.
COUNTRY: Russia