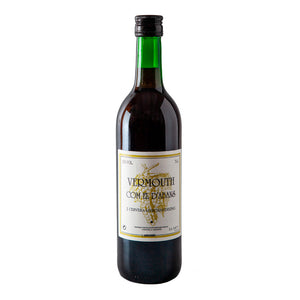 Since 1980, Club del Cep work for culture del came. Among other products that we have, the vermouth "just like before" is an emblematic brand of the house and one of the benchmarks in the country.
It was designed by its founder the Mr. Joaquin Cervera together with the master makers of Reus, capital del vermouth.
A formula that will surprise you, because it perfectly combines the good base wines and the herbs that hide its secret. Easy to drink, nothing heavy, everything just right, and very interesting for the world of cocktails, to combine. We prepare it and recommend it to drink with ice and a touch of orange! they can also prepare a delicious Negroni!
It's the real vermouth from before! We hope you enjoy it!