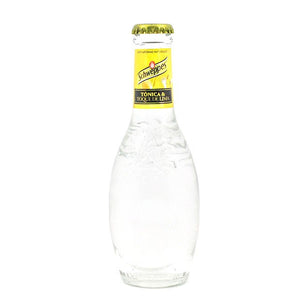 Schweppes Premium Tonic, citrus, with a hint of lime.
Schweppes Premium tonic has been created for lovers del gin tonic and the most purist vodka tonic.
This tonic intensifies the aromas of citrus and adds a touch of lime that fused with the unique Schweppes bubble, makes it the perfect mixer for gins and vodkas.