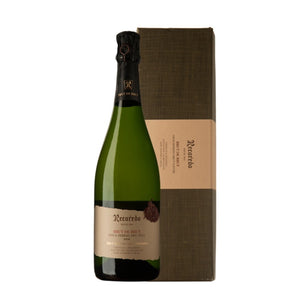 DO Corpinnat
Botella de 75 cl.
A long-aged Brut nature made from xarel lo and macabeo from the Serral estate del Vell grown in a certified organic and biodynamic way.
The Recaredo family works only with their own dry-land vineyards with a commitment to preserve biodiversity and balance in the ecosystem that has led them to be pioneers in biodynamic certification, a step beyond ecology.
During production, the Xarel·lo variety ferments in oak barrels. The second fermentation in the bottle is always carried out with a natural cork stopper, a hallmark of the Recaredo house for the long aging of absolutely all its wines. This sparkling wine is clarified manually at the desk and disgorging is done by hand without freezing the neck of the bottle, in an exercise of artisanal mastery.