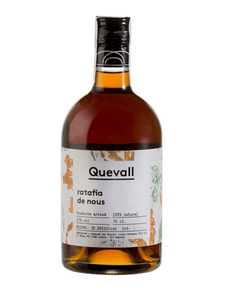 Botella de 70 cl.
Recipe based on nuts, herbs and spices.
Alc. 19% vol.



After macerating at least 50 days, the result is a unique and very peculiar taste. Mallow, elderberry, l'espígul (LAVENDER) and nutmeg among others give this Ratafia its peculiar flavor.

With 19% by volume of alcohol, lower than usual, it allows the flavor of the green walnut and herbs to stand out.