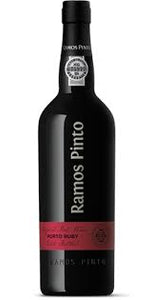 It is wine with 3 years of aging in balseiros (large wooden barrels) under reductive aging (lack of oxygen.)

Style: fortified sweet.
Color: intense and deep red.
Nose: lively and intense with lots of red fruit such as cherry, blackberry, plum and raspberry, with a touch of cinnamon.
Mouth: sweet, very concentrated, with an intense entry. Lots of volume and richness on the palate. Impressive and persistent.