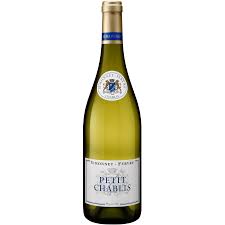 Origin: Chablis -France
Varieties: Chardonnay
Bright and intense pale yellow.
On the nose the aromas of white fruit are present as well as some notes of citrus.
In the mouth it is lively and structured. Dry, smooth and very fruity that, taken cold, refreshes without damaging the palate.


We recommend it for ceviche or fish, with aged goat cheese or spring salads.