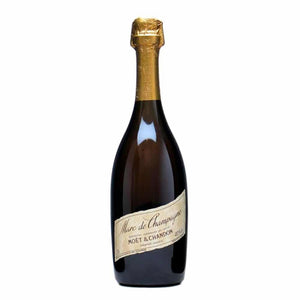 Marc de Champagne is a grappa obtained from distillation del pomace of the grapes that give life to Champagne: Pinot Noir, Chardonnay and Pinot Meunier.
After distillation, which takes place in a discontinuous cycle in the classic copper spout alembic.
This grappa ages for a long time in oak barrels where it acquires complexity and elegance.