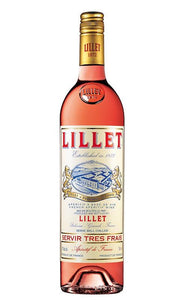 Like Lillet Blanc, the reference variety of
Lillet Rose
is
Semillon,
that gives structure and a persistent finish. The
Sauvignon blanc
, provides juiciness and aroma and the
Merlot
it is essential to achieve chromatic liveliness. Wine is
mixed with artisan natural liqueurs
of sweet and bitter oranges and a
secret mix of spirits
that include red fruits made in
pondensac
. A small amount of
quinine from Peru,
a recipe that has been kept from the beginning del XIX century. Light fruits, orange blossom and grapefruit on the nose. Structured and well balanced on the palate, with slight acidity.