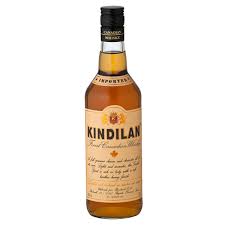 El kindilan that today we want to invite you to discover is a deliconic whiskey made by the Canadian company Beveland Canadian. This blended whiskey is perfect in its value for money. But this does not mean that it is not a good choice in itself. With a 40% vol. alc. and a flavor that distinguishes it, it is ideal to drink with other drinks such as soda colas. It is also perfect in cocktails. But don't worry, if you prefer it alone or with ice, it is a very good option too.
To make it, the traditional method is followed by which the blendedwhiskeys, but with some differences. These adaptations, typical of his country of birth, make him special, giving him a unique character and identity. The Kindilan differs, thus, from so many other blended that are finally equal to each other and do not provide any novelty. We invite you today to try it too and enjoy this delicious distillate.
Su golden amber color we already anticipate the luminous experience that will be to savor this Canadian whiskey. It gives us an idea too del tone of its aromas, among which we find yellow corn, cereals and golden honey. All in a background of herbs and spices. In the mouth it is pleasant and juicy, with a soft texture in which fruits, spices and honey are guessed.