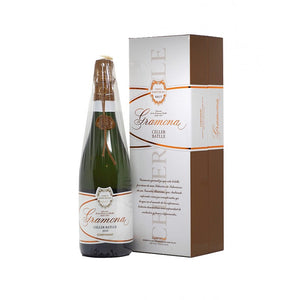 Origin: Penedes
Corpinate
Varieties: Xarel.lo and Macabeo.
Straw yellow in color with new gold reflections. With its excellent ripeness and freshness at the same time, it reminds us of white fruit, frank flashes of aromatic herbs, pine, oak moss, vanilla, puff pastry, English cream, nuts, toffee, praline, dried apricots.
It rests 8 years in the bottle.