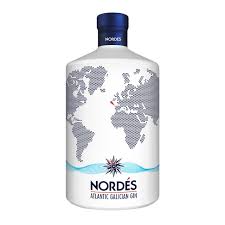 On the nose it is delicada, feminine and floral.
Smooth and elegant on the palate with expressions of Albariño, extraordinarily fresh, presenting a balance of subtle flavors.
Inspired by the wind that announces good weather in Galicia, Nordés is the first Atlantic Galician Gin made with white Galician Albariño grapes.