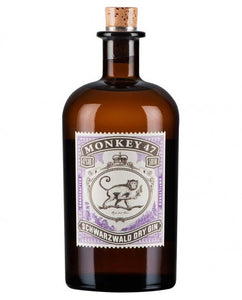 View: Gin Monkey 47 has a totally crystalline, transparent color.
Nose: It is a balanced and complex gin.
Mouth: Dry, with an intense juniper and citrus flavor, and long residual bitterness.

It is the gin in which more botanists are used today. According to the manufacturer, there are 47 botanicals that are infused, highlighting the fresh blueberry as one of the finishes.