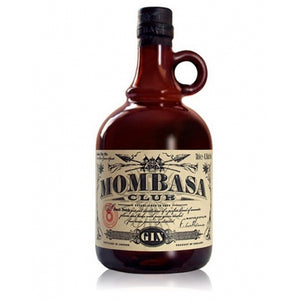 A London Dry with a classic cut with spicy touches and a colonial air.
Mombasa Club Gin is a gin with 4 batch distillations (batch distilled) in which exotic spices such as angelica, cassia and coriander stand out, wrapped in cloves, cumin and a very marked presence of juniper berries.
Classic, a very gin gin for lovers of this drink.
Mombasa Club Gin uses the same original formula that served the namesake club in Kenya frequented by employees of the Imperial British East Africa Company during colonial times.
It works well in both classic martinis and gin and tonic, without weird ingredients or modern combinations.