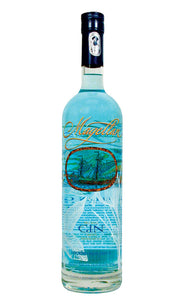 It is a Premium, French gin of 44% vol and 0.70 cl.
The botanicals used are juniper, orange peel, coriander, licorice, cinnamon, cassia, nutmeg, cardamom, grains del paradise, clove and flower and iris root.
This gin is bluish in color due to the iris flower, very balanced, light-bodied, with floral, spicy and slightly citrus aromas, and a light flavor, somewhat spicy and with a slightly bitter aftertaste.