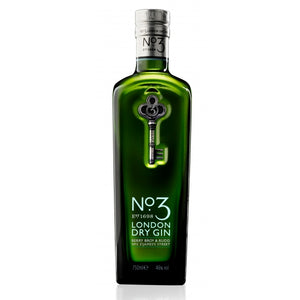 Premium gin that is made from a simple and rigorous recipe, Nº3 London Dry Gin stands out for its classic flavor, where juniper is the main protagonist.
Its recipe includes, in addition to juniper, coriander and cardamom, and only 3 fruits: orange peel, grapefruit and angelica root.
The aim is to be an old-fashioned gin, inspired by the mythical number 3 of St. James Street, where Berry Bros. & Rudd is located, the oldest house of wines and spirits in London and England and where Illustrious figures such as Lord Byron, William Pitt or Napoleon III enjoyed meals and gatherings.