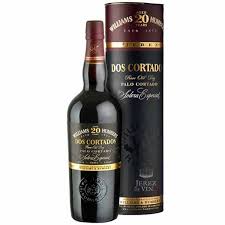 Origin: Jerez - Spain
Palo Cortado
Format: 0.50 cl.
A dessert wine with more than 20 years guaranteed by the Regulatory Council.
Color between old gold and amber, very bright.
Its aroma is very sharp and intense and at the same time complex with light nuts and hazelnuts.
On the palate it is dry, just acidity with a lot of body and a very elegant and persistent character on the palate where its old age is appreciated,
It is tremendously expressive and difficult to forget.