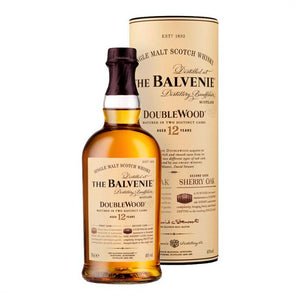 Botella de 70 cl.
The Balvenie Doublewood 12 Year Old is a single malt, unique among whiskeys thanks to a unique combination of natural alchemy and centuries of craftsmanship, thus making it the most artisan whiskey. del world. As the name suggests,
For its production, two types of wood are used in its maturation process: bourbon wooden barrels and sherry barrels.
It is a very well structured whiskey, with a rich and round aroma with hints of cinnamon and honey. On the palate it is smooth and light with a pleasant combination of the sweetness of walnuts and the aroma of cinnamon.
WE RECOMMEND WITH: