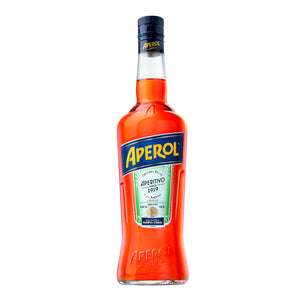 Format: 1 ltr bottle.
Italian aperitif. Base to make the famous Spritz cocktail.
Originally from Padua. Its ingredients include bitter orange, rhubarb, gentian and cinchona. Although it tastes and smells very similar to Campari, Aperol has an alcohol content of 11%, less than half that of Campari. However, it is milder and less bitter, while Campari is darker in color.