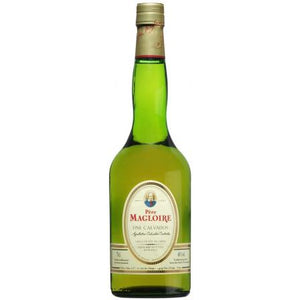 Calvados is produced using different varieties of apples, which have been carefully cultivated and selected. The fruits are crushed and squeezed to obtain their must, which is subjected to fermentation for about 6 weeks, with which their cider is obtained, with an alcohol content of between 5 and 6 degrees.
Subsequently, its continuous distillation process is carried out, in order to achieve the ideal apple aroma concentration, using copper stills. The distillate is matured in French oak barrels for a minimum period of 2 years.
Smell: intense aromas of fresh apples.
Taste: frank, pleasant and very fruity.