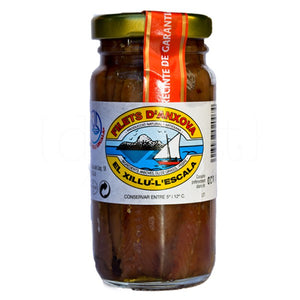 Anchovy fillet from l'Escala. Considered one of the best del the world.
Pieces / Jar: 15/16 fillets.

At Anxoves el Xillu we treat and elaborate this refined product del Mediterranean, with the traditional, natural and artisan arts possible, aided only by technology to offer the same flavor as always to the select world of gastronomy.