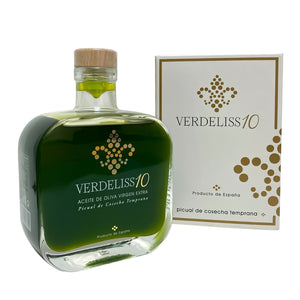 EVOO of the Picual variety with PREMIUM quality Early Harvest
Format: 50 cl
This variety, the Picual, is born in the Sierra de Jaén.
The first visual impact is its intense green color.
On the nose it is fruity, with aromas of freshly cut grass, plant del tomato and a subtle touch of banana and green almond.
In the mouth, fresh, balanced and unctuous with a bitter and spicy wood.