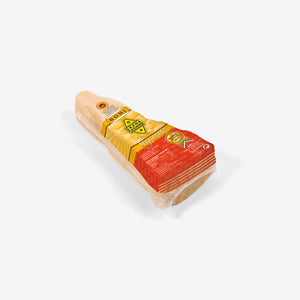 Parmesan is a famous Italian hard cheese, whose production is regulated by a PDO (Protected Designation of Origin).
Parmesan can be used grated or au gratin.
It is believed that Parmesan is a condiment only for pasta or soup dishes, or to use in the kitchen, but it is also an excellent dessert cheese, especially when young.