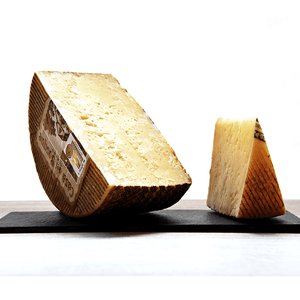 Pure artisan cheese of sheep from Castilla y León that comes from a refined selection of milk from sheep fed with the best pastures.
Highly qualified product, made 100% with pure sheep's milk without undergoing the pasteurization process, which allows to obtain a much more original and exquisite cheese in terms of aroma and flavor.
During the aging process it is treated with pure olive oil achieving at the end del I process a soft cheese, with an intense color and characteristic of raw sheep's milk. It has a minimum cure of eight months.