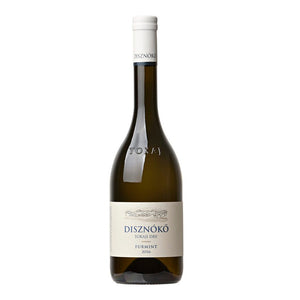 Botella de 75 cl.
Varieties: 100% Furmint.
Volume: 12%
Vineyard: 130 hectares of vineyards on slopes at 135-220 meters of altitude in argilo-volcanic terrain in the Tokaji-Hegyalja area.
Grape harvested without botrytis, unlike sweets. Aged in stainless steel tanks with its lees. Tasting note: Bright gold. aromatic intensity. Floral. White fruit (pear) and citrus (orange peel). Some tropical fruit. Quince. Unctuous. mineral touch. Subtly salty at the end. Dry, without the sweetness of the sister wines affected by Botrytis. Pairing:Very versatile wine: for appetizers, fish with light sauces, sushi, vegetables.