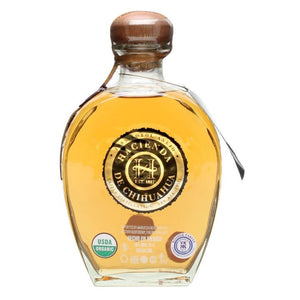 PRODUCTION DETAILS: Sotol Hacienda Añejo is made with a type of wild agave called Sotol, which lasts for 72 hours in an oven with steam injection to produce the liquor. Then it goes through a triple column distillation process and matures for 24 months in French oak barrels, to obtain that fruity taste marked by apricots. This allows it to be much richer in aroma and flavor.
Color: Light champagne with golden details.
Smell: Molasses and custard come together to deliver a rich, buttery aroma with spicy and herbal notes from Sotol.
Flavor: Fruity taste with notes of bitter apricot that give it depth.